Joseph O'Neil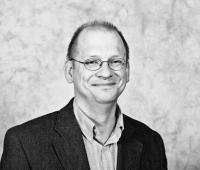 Education:
Ph.D. Comparative Literature and Modern German Literature and Culture, Indiana University (Bloomington) DAAD Dissertation Fellowship, Freie Universität Berlin
M.A. Comparative Literature, Indiana University (Bloomington)
B.A. magna cum laude, University of Louisville
Johannes-Gutenberg-Universität, Mainz (undergraduate direct exchange)
Selected Publications:
"Nomos oder Medium der Erde? Zur Geopoetik der Weltliteratur" Forthcoming in Figuren des Globalen: Weltbezug und Welterzeugung in Literatur, Kunst und Medien. Eds. Christian Moser and Linda Simonis. Bonn University Press (v+r unipress).
"The Shame of the Political: Truth as Vocation in Gracián, Lacan, and Badiou." Angelaki: The Journal of the Theoretical Humanities 17.1 (2012).
Jakob von Uexküll, A Foray into the Worlds of Animals and Humans and Theory of Meaning. Trans. Joseph D. O'Neil. Minneapolis and London: University of Minnesota Press, 2010.