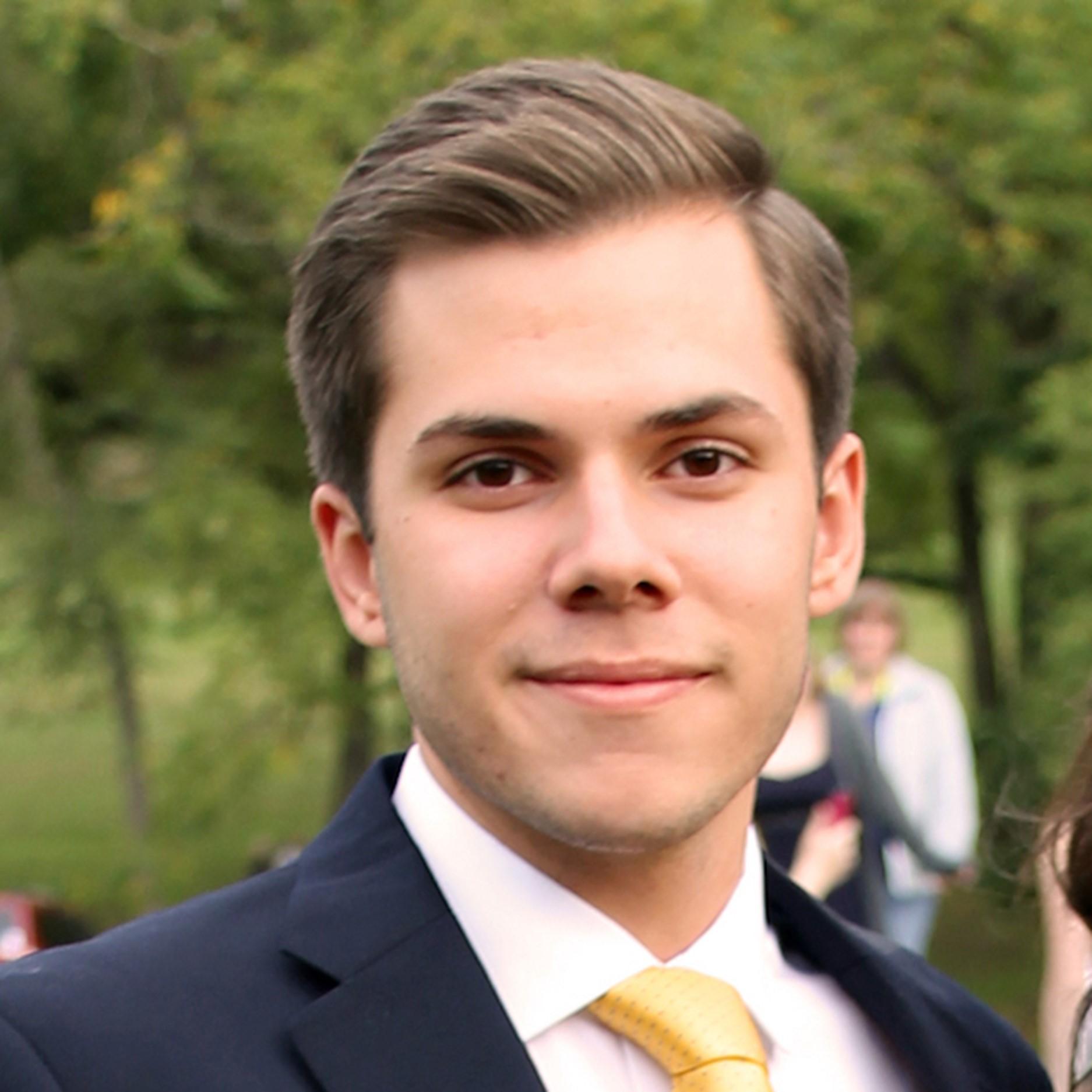 Alum Kayvon Ghayoumi, JD, graduated with a law degree from George Washington University Law School in 2020. Kayvon is from Louisville, KY. He graduated from the University of Kentucky, College of Arts & Sciences with a Chemistry BA and a minor in Biological Sciences in 2017.
This interview is part of a series conducted by the department called, "UK Chemistry Alumni: Where Are They Now?" This interview was coordinated by Dr. Arthur Cammers.
---
What made you decide to apply to UK?
I came to UK for several reasons, including, scholarship opportunities UK offered, UK's in-state tuition, and so that I could stay close to home without being too close to home.
You were originally a biology major... What made you want to study chemistry?
In high school I took both AP biology and AP chemistry, and I was fascinated by both. Coming to UK, I was undecided on what exactly I wanted to study, and I was even more unsure of what I wanted to do after I graduated. I knew with certainty that I wanted to study in some sort of STEM field. I ultimately decided to major in chemistry while minoring in biology so I could get the best of both worlds.
Why did you decide to enter the legal field after studying chemistry?
In addition to the more conventional career paths that follow from a chemistry degree, a chemistry degree, and STEM degrees more generally, are helpful in getting into the patent law industry. I enjoyed studying chemistry, but I was also interested in aspects of the legal profession. So, towards the end of my education at the University of Kentucky, I decided to apply to law school to specialize in patent law.
I'd like to ask where you got the name Kayvon.
I am happy to answer. My name is Persian. My Iranian-American background and upbringing has been an important part of my life and perhaps contributed to my interest in STEM fields, including chemistry. An aspect of my time at the University of Kentucky that I particularly appreciated was the diversity within the student body in the chemistry department.
What course or courses were the most useful or interesting?
I found environmental chemistry particularly interesting. Many chemistry courses are, by necessity, heavy on theory. Environmental chemistry was refreshing in that it involved both theory and real-world, tangible applications of the principles I had learned in other chemistry courses leading up to environmental chemistry.
How did research affect your outlook on the chemical sciences? If there was another aspect of your education that shifted your perspective about the chemical sciences more than research, like a writing class or physic lab for example please offer your retrospective?
Research was the most rewarding experience of my chemistry studies. I worked in Dr. Guzman's lab where we investigated the photocatalytic reduction of carbon dioxide. I enjoyed being able to work in a more hands-on way, while both applying what I had learned in class as well as attempting to contribute to the growing body of knowledge. Research was a great way to solidify what I knew and learn more. For example, the process of creating calibration curves, generating data, and analyzing the data all helped me solidify lab techniques, contextualize principles learned in analytical chemistry, and expanded my understanding of photocatalysis.
Where do you see your career going in the next 5 years? How do you see yourself growing in your career?
After graduating from UK in 2017, I attended law school at the George Washington University Law School, in Washington, DC, where I graduated this year. At GW law, I specialized in patent law. Now, I am working as a law clerk at an intellectual property law firm, and, once I pass the bar and am licensed, I plan on working in patent litigation. My chemistry background I developed at UK was integral to my success at GW law and will help enable me to be an effective patent litigator in the future.
What advice would you give an undergraduate considering majoring in chemistry?
I highly recommend getting involved with research and engaging with professors and fellow classmates. I would also recommend keeping in mind all the doors a chemistry degree opens, including doorways into the legal profession.
---
Visit Chemistry Alumni for more stories and interviews.