Study Abroad: Frequently Asked Questions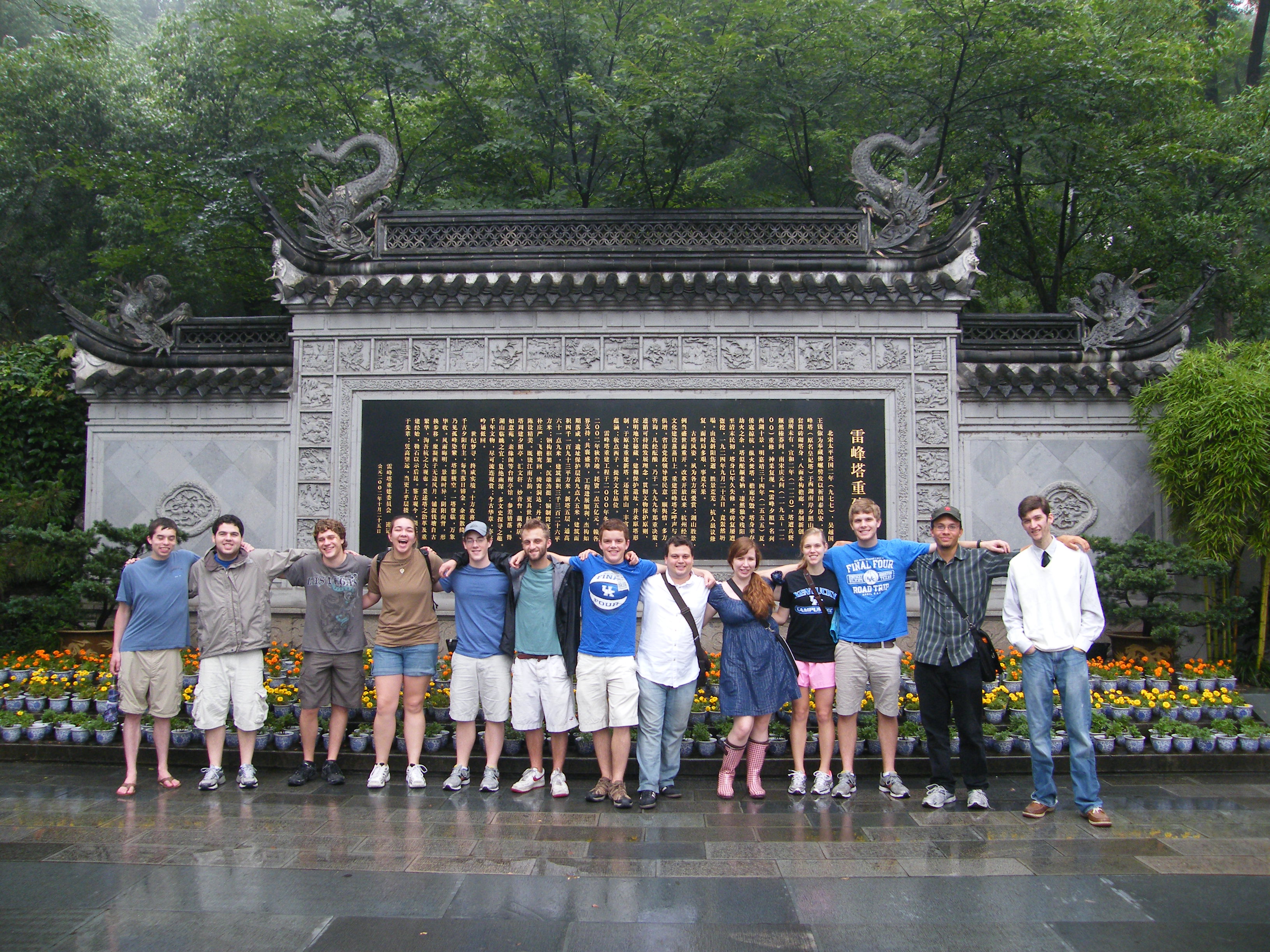 Welcome! And thank you for your interest in the conversational Chinese program. Below please find answers to many frequently asked questions about the program. If you need additional information before you apply, please contact Education Abroad or the program director.
Why should I study abroad? Isn't taking classes at the University enough?
Just as lawyers must first study law and then pass the bar to practice, and medical students must first study medicine and then do their residency, so too must language students first study the language and then study abroad to solidify their skills and acquire fluency. Study abroad experience in an intensive language program tells potential employers or graduate schools that you have acquired fluency in the language.
When does the program take place?
The dates for Summer 2018 are June 25-July 20 during Summer Session II.
Will I have internet access?
Yes, each dorm room has internet access so you can stay in touch with family and friends by Skype, email, and other web sites. Hangzhou also has hundreds of internet cafes, so if you do not want to bring a computer you can still do email every day.
What is the dorm like?
Each dorm is a single or double room with its own bathroom and internet access. Rooms are located in the international student dorm, which houses students from all over the world. Dining facilities are also available on campus and are very inexpensive. 
Who is the program director?
The program director is always a member of the Chinese Studies program faculty. This year the program director will be Professor Jiang. Professor Jiang led the program twice in the past. 
Can I arrive earlier or stay later?
We will have an official date traveling to and from the airport as a group. Students who cannot arrive on those dates should discuss their situation with the program director. Students are encouraged to stay beyond the end of the program and travel or continue their studies if they are able.
What do the program fees include?
The program fees include all tuition and fees for 6 credits of Chinese language and 1 credit of Education Abroad; books; lodging in the international dormitory; and travel insurance.
How do I pay for the program?
Program fees will be billed to your student account, just like normal tuition, during Summer Session I.
How much extra money should I budget?
Students should expect to budget around $1500 for airfare, $150 for visa, and $50 for the Education Abroad application fee. Living in China is extremely inexpensive. Students can anticipate a budget of around $500 for meals for the entire month. Gifts, clothes, DVDs, and electronics are extremely inexpensive.
Will I be able to skip a year of language class when I return?
It depends on how much progress you make. Some motivated students may skip a year of language classes; other students find that although they cannot skip a year, their performance in class is significantly stronger. All returning students are encouraged to take the placement test.
Will I be able to travel on the weekends?
You are encouraged to make the most of your weekends and see as much of Shanghai and other cities as you have time available. Remember that attendance will be part of your class grades, so if you travel away from Shanghai, you should plan your trip with the program director so that you will be able to return on time for class and travel safely.
Will there be trips to other cities as part of the program?
For 2017, we had trips to Suzhou, Hangzhou, and Wuzhen. We plan to have similar trips in 2018.
Is China a safe place to live and travel?
China is an extremely safe place for foreign students. Chinese people are very welcoming toward foreign travelers and eager to make foreign friends. Shanghai, like any big city, has its share of annoyances, but crime against foreign students is extremely rare and violent crime against foreign students is almost unheard of. Young women traveling in China can expect to be treated with courtesy and helpfulness.
Will I be able to attend religious services while in Shanghai?
Yes. China has a long and rich religious tradition and there are many places for students to attend religious services: Protestant and Catholic churches, mosques, synagogues, student Christian groups, and so forth.
I have a scholarship and need to go full time. Can I take more credits?
There are many options available to you. The College of Arts and Sciences offers many courses online during the summer, and each dorm room has internet access. Because the program director is a faculty member, you may be able to arrange additional independent study credits with her.
Will there be an orientation?
Once you have applied and been accepted, students will meet with the program director for an orientation during spring term. Topics will include what to bring and how much to pack, vaccinations, study abroad policies and procedures, curriculum, grades, and student conduct.
I'm still not sure and have more questions. What should I do?
Students, parents, and guardians are encouraged to contact Professor Jiang with any additional questions or concerns. She can be reached at jiang.wei@uky.edu