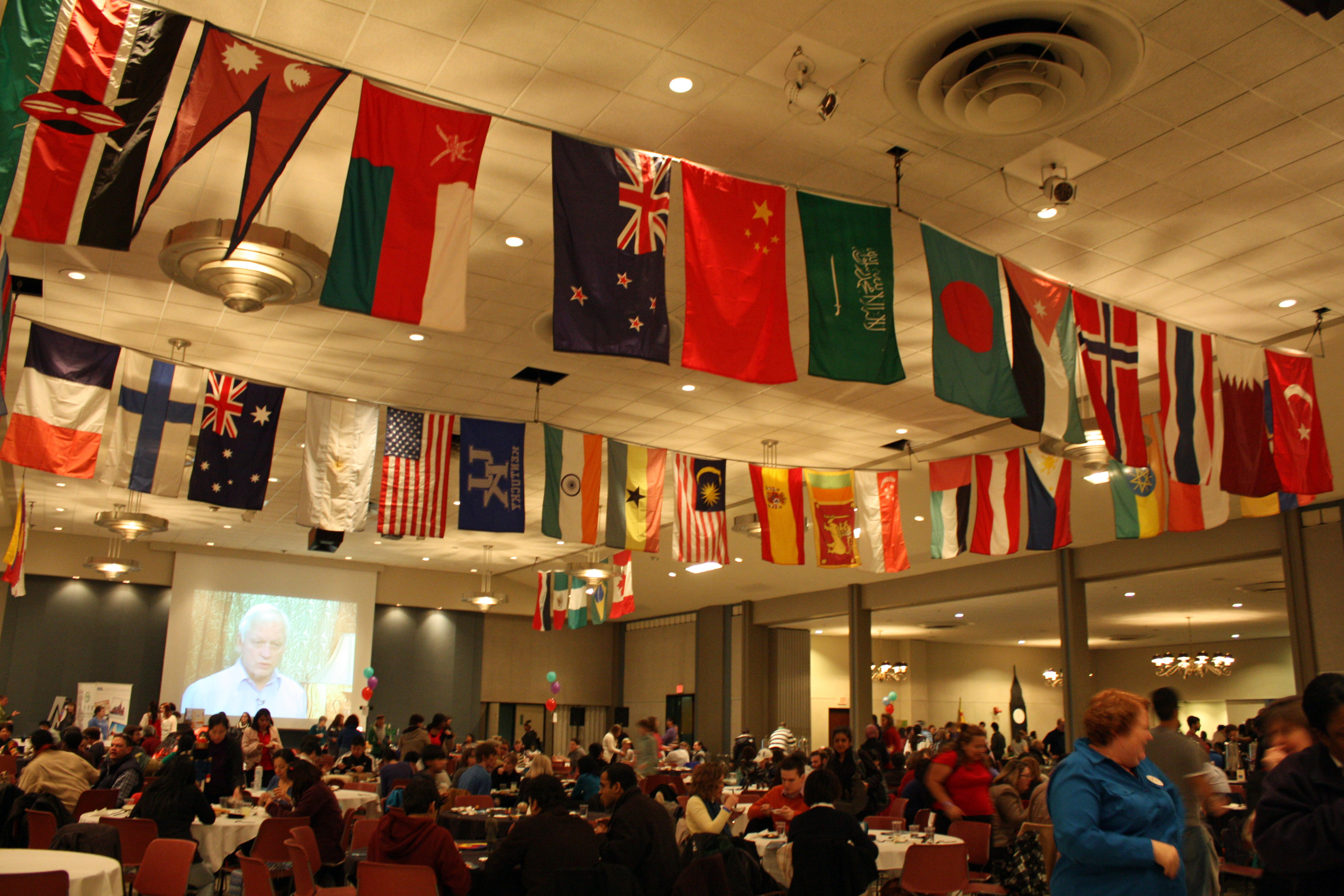 by  Derrick Meads
(Feb. 19, 2014) — The Cultural Diversity Festival will celebrate UK and Lexington's global community through several events throughout the month of March.
"With scores of obligations and meetings we often don't pause and appreciate the amazing cultural diversity of our campus community," said Judy "J.J." Jackson, UK's vice president for institutional diversity. "The annual Cultural Diversity Festival provides the campus with a wonderful opportunity to connect across cultural boundaries, and to engage intentionally with others from different cultures. It helps us to take stock and realize that we really are one humanity and to contemplate what a good thing that is!"
The festival kicks off with one of its most popular events, the 25th annual "Taste of Our World."The event takes place from 11 a.m. to 1:30 p.m. Wednesday, Feb. 26, in the Student Center Grand Ballroom. This unique opportunity lets you fill a $5 bottomless plate with tasty treats from Africa, the Middle East, Asia, Europe and the Americas. Ten Thousand Villages, a free trade retailer, will also offer items for sale at the event.
Be sure to arrive early, as 200 navy-blue long-sleeved T-shirts will be given away to students on a first-come-first-served basis. Students can also enter a drawing for an iPad and a Beats headphone. Winners will be announced at "UK Live at the Lyric." (see below for more information).
"Taste of Our World is a fantastic event that really highlights the best cuisine that each continent has to offer," said Daniel Buckingham, a senior majoring in agricultural economics. "I went for the good food, but stayed for the great company."
Special workshops will also take place throughout the month giving everyone in the community a chance to learn the diversity of our city and our university. For workshop details visit www.uky.edu/DiversityFestival.
The finale event, "Live at the Lyric…A Talent Showcase," will take place Friday, March 28, at 7 p.m. in the historic Lyric Theatre and Cultural Arts Center downtown. Crowd-pleasing favorites return to the stage, such as the Hepcats who perform swing dance to music made famous in the original Lyric Theatre by big-name acts like Count Basie. Enjoy performances from around the world that include song, dance and spoken word poets.  This event is co-sponsored by the Lexington-Fayette Urban County Government.
"The level of professionalism and talent exhibited by these performers promises a night to remember," said Paula Dunn, UK housing manager and UK Live at the Lyric coordinator. "The University of Kentucky, the City of Lexington and surrounding communities are invited to celebrate and embrace the differences that make us great."
The mission of the UK Cultural Diversity Festival is to promote cultural awareness to the UK campus and Lexington community. The festival is devoted to highlighting the wealth of diversity represented at UK and strives to engage all students, faculty and staff, as well as the Lexington community, through fostering dialogue, encouraging new experiences and promoting unity.
For more information contact Deb Ross, co-chair of the Cultural Diversity Festival at debra.ross@uky.edu.