In 2013, Natural Resource and Environmental Science students Vicki and Emma took their education abroad to Germany and Australia.
While many students know whether or not they want to study abroad far in advance of when they leave, Vicki decided she wanted to go to Germany her sophomore year and immediately began studying the language.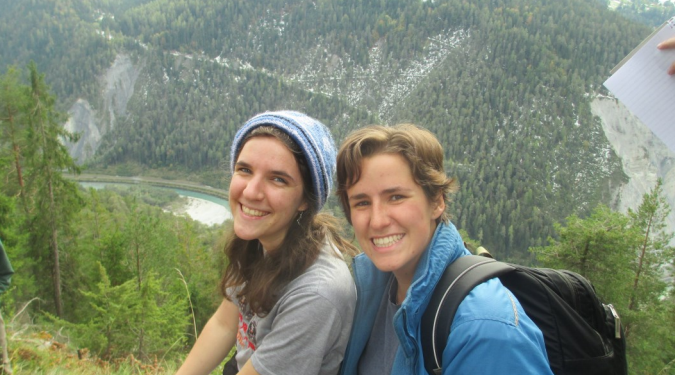 She then attended UK's Education Abroad Fair her junior year and found exactly what she was looking for: the Environmental Studies and Sustainability program in Freiburg, Germany.
The program allowed Vicki to study environmental topics through courses that complemented her NRES degree, but were not offered at UK, including: Ethics of Climate Change, Renewable Energies in a World of Transition, and Freiburg Green City: Economic Aspects of Environmental Change. She also took a course in forest management in the Swiss Alps.
Since the courses were very applicable to the NRES program, all of her credits transferred and were applied directly toward her degree, allowing her to study abroad for an entire semester without taking an additional semester back at UK.
Classes were held Monday through Thursday, allowing the group to travel during the weekends. This gave Vicki a lot more than just an opportunity to study abroad. She was able to take the train with her newfound friends to other cities over Europe and in the process gained valuable confidence in trying new experiences.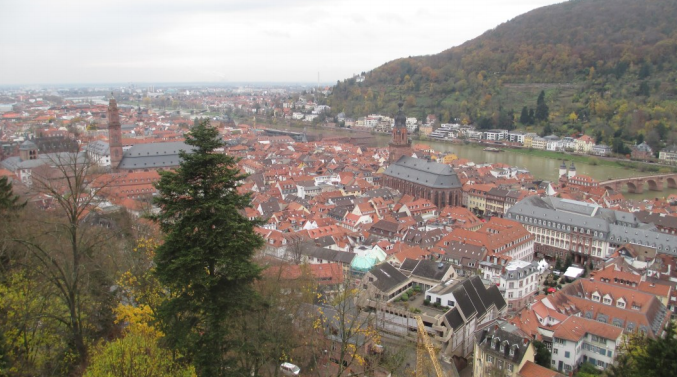 With that, Vicki leaves a word of advice for students interested in studying abroad: "Jump in head first, immerse yourself in the culture. Do karaoke. Make lots of friends. Go to quiz night at the local pub. Don't waste any time."
In contrast, NRES Senior Emma Moreo always knew she wanted to study abroad, but didn't have her heart set on where to go. What she did know is that she wanted to study somewhere that spoke English and she didn't want to go to a big city.
She also put a lot of emphasis on finding a program that would minimize costs and still allow her to graduate in four years. With this in mind, she narrowed down her many choices and ultimately found a program that she felt was a perfect fit for her.
Emma spent her Spring 2013 semester at the Albury-Wodonga campus of Charles Sturt University in Southeastern Australia.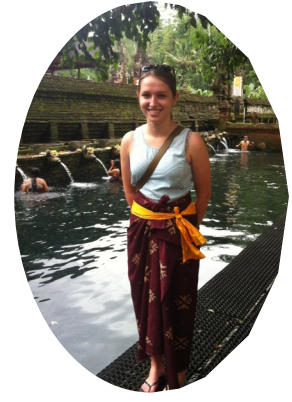 She was particularly interested in this school due to its focus on sustainability and its community-centered campus. Even better, this water-stressed campus offered a variety of courses on water resources, which complemented her Environmental Systems Emphasis Area (ESEA).
While abroad, Emma took diverse and applicable courses such as River Floodplain Ecology, Environmental Data Analysis, and Australian Animal Diversity.
She was able to do all of this for the price of her usual UK tuition by enrolling in an exchange program and was even awarded an additional stipend by the university.
While in school, Emma stayed in "Rothwell Cottages," where she lived with seven other students. Each cottage was made of rammed earth and featured composting toilets, which together minimized their water use and energy needed for heating and cooling. This community-style living situation enabled Emma to immediately make new friends.
Although Emma chose to live in a relatively small town so she could better socially integrate herself, she had lots of opportunities to visit other places while abroad. She even traveled to Bali, Indonesia for a week, where she visited a monkey forest, toured rice paddies, and rode elephants at the Bali Safari and Marine Park.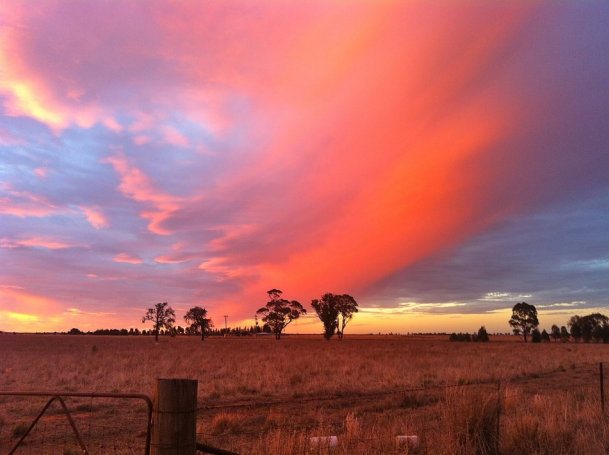 On the weekends in Australia, she traveled to bigger cities including Melbourne and Canberra, visited a sheep farm, and was an active member of the intramural netball team.
Overall, Emma loved her time in Australia, where she was able to make life-long friends and gain a renewed sense of independence.
She was also able to gain different perspectives on natural resource issues and came back with a greater understanding of how she fits into the environmental field.
Are you an NRES student interested in studying abroad? Attend a First Steps Information Session to at the Office of International Affairs to learn about the basics of studying abroad with UK, including information on available scholarships and financial aid, program types, and academic credit. Sessions are held Mondays and Tuesdays at 4 PM and Wednesdays and Thursdays at 3PM in 207 Bradley Hall.
Geri Philpott, NRES Academic Coordinator, is also a valuable resource for finding EA programs with applicable credit to your NRES degree. Visit her in her office at 215 T.P. Cooper Building or email her at geri.philpott@uky.edu.