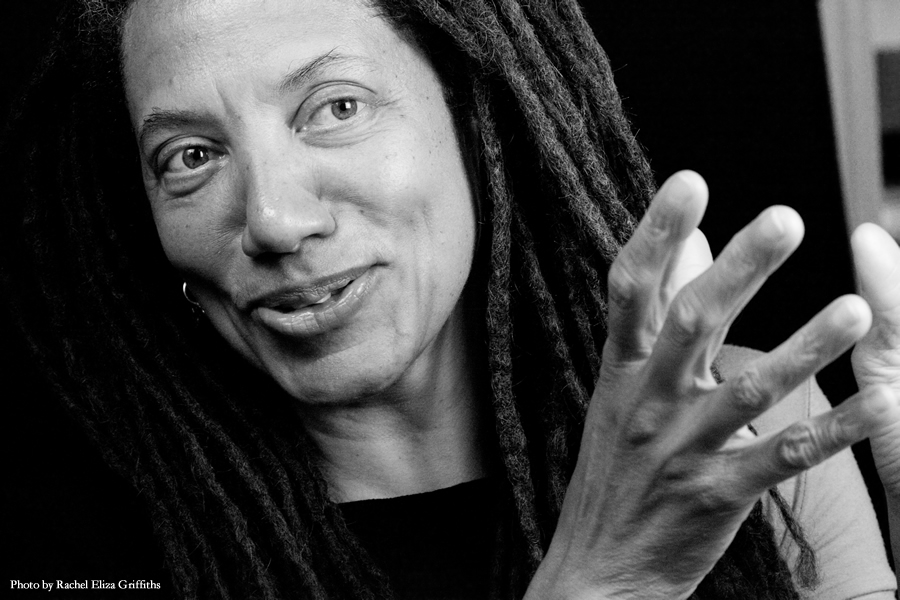 A creative writing professor at the University of Kentucky has been named a finalist for the 2011 National Book Award in Poetry. English professor Nikky Finney was named for the prestigious award for her recent work, "Head Off & Split," on Oct 12.
"Head Off & Split" was published by Northwestern University Press in February of this year, and Finney has been touring with the book since late winter. 
"As an artist and a daughter of the South, and as someone who honors my feelings as often as I can, I don't have to acquiesce to the polite expectations of the moment," the Provost's Distinguished Service Professor has said. "I have watched black people forgive and forget over and over again … I too forgive, but I don't forget … My responsibility as a poet, as an artist is to not look away."
Finney, a Lexington resident, has taught at UK for decades and is a member of the Affrilachian Poets group that includes Frank X Walker and Kelly Norman Ellis.
The National Book Awards Finalists announcement is one of the most anticipated events in the publishing world. Others named as finalists for the poetry award include Bruce Smith, Carl Phillips, Yusef Komunyakaa and Adrienne Rich.
"I am extremely pleased that Nikky Finney's work has been nominated for a National Book Award in Poetry," said Mark Lawrence Kornbluh, Dean of the College of Arts & Sciences. "She is an asset to the university and has been a first-rate teacher and scholar throughout her career. Her work is an exceptional source of inspiration for the community and will undoubtedly continue to inspire future generations."
The National Book Awards began in 1950, and for 61 years, a committee of writers has convened annually to judge the work of other writers and to recognize literary excellence.
National Book Awards are conferred in four genres: fiction, nonfiction, children's literature and poetry.  Five finalists are named in each genre, with this short list establishing the five most notable books in that genre for that year.  "Head Off & Split" has been named one of the year's five best poetry books.
The winner in each genre will be announced Nov. 16.  The five most notable books — "Head Off & Split" being one — have already earned a medal for their authors.  Finney will receive a medallion this November in New York.