BLACK CLASSICISMS WORKSHOP March 19-21, 2021: W. E. B. Du Bois and the Ancient Mediterranean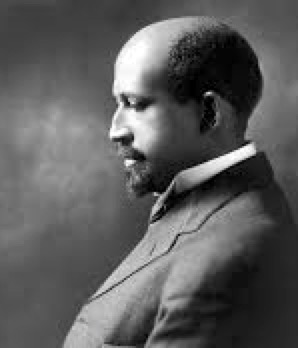 On March 19-21, 2021, in conjunction with Penn State's Department of Classics and Ancient Mediterranean Studies (CAMS), the Modern and Classical Languages, Literatures, and Cultures Department (MCL-Classics) and African American and Africana Studies is co-hosting an event titled "W. E. B. Du Bois and the Ancient Mediterranean." The workshop reflects an on-going shift in the discipline of Classics, which has been focusing increasingly on the reception of ancient materials among Black, Indigenous, or Other People of Color. We are hoping to bring some of the new energies invested in the topic to Penn State and UK.
The goal, then, is to bring together a group of classicists and scholars of other Mediterranean cultures with researchers specializing in Du Bois's other areas of expertise (including sociology, African American literature, philosophy, rhetoric, and others) for approximately two-days' worth of discussions of Du Bois's engagement with the ancient Mediterranean. Papers will be pre-circulated to facilitate discussions among the twenty-five participants, ranging from full professors to graduate students, as well as anybody who would like to attend. For more information, please feel free to reach out to Jackie Murray st jmu245@uky.edu or Mathias Hanses at mhanses@psu.edu.
Participants:
Mathias Hanses (Penn State, co-organizer)
Jackie Murray (University of Kentucky, co-organizer)
Irenae Aigbedion (Penn State)
Brandon Bourgeois (USC)
Virginia Closs (UMass Amherst)
Vanessa Davies (Bryn Mawr)
Harriet Fertik (University of New Hampshire)
Emily Grosholz (Penn State)
Eric Ashley Hairston (Wake Forest University)
Sean Hannan (McEwan)
Tom Hawkins (Ohio State)
Morgan Johnson (Colorado State)
R. A. Judy (Pittsburgh)
Michele Kennerly (Penn State)
Arti Mehta (Howard University)
Wilson Moses (Penn State)
Courtney Murray (Penn State)
Monica Ndounou (Dartmouth)
Dan-el Padilla Peralta (Princeton)
Patrice Rankine (University of Richmond)
David Sick (Rhodes)
Caroline Stark (Howard University)
Stephen Wheeler (Penn State)
Erika R. Williams (Emerson)