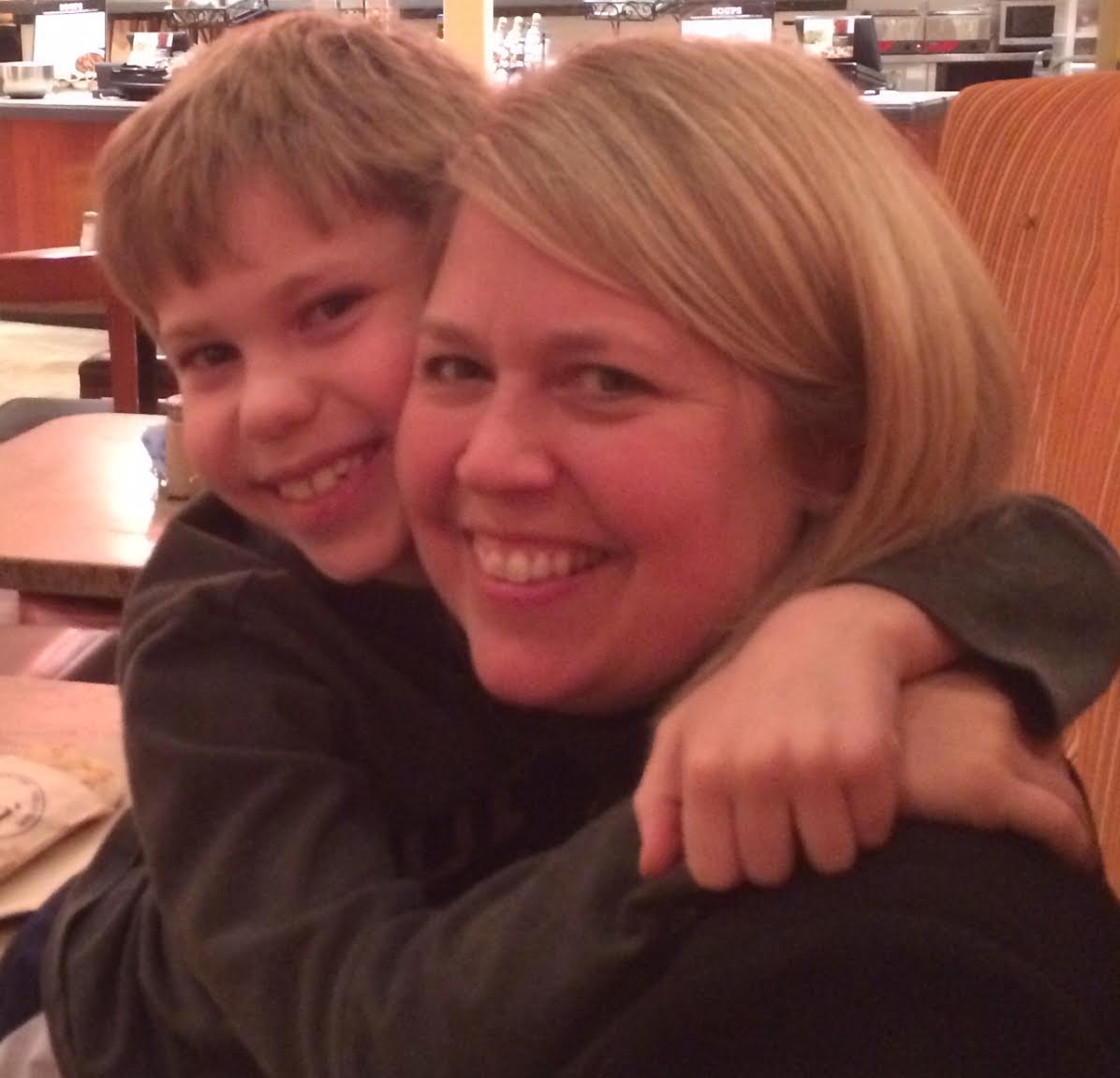 Kara Covert is the Assistant Dean for Advancement for A&S.  Before arriving at UK in October, she worked as the Associate VP for Advancement at Transylvania University.  Prior to that, Kara served Eastern Kentucky University as Associate VP for Development, and Washington University in St. Louis working in both Alumni Relations and Development.  Kara's undergraduate degree is from Transylvania and she holds a Masters degree from Vanderbilt University.  Despite growing up in Louisville, Kara credits her late grandmother for instilling a love of blue early in life.  Kara lives in Lexington with her husband Michael, who is the Associate Dean of Students at Transy, and their nine-year-old son, Evan.
1. What do you do in your spare time? 
Every spare second I have is spent with my son, Evan.  Balancing work, travel and home is never easy, so even moments helping with homework are precious.  He is an amazing person and I love watching him learn and grow.
2. What is your favorite movie or book?
I am always terrified that I will be asked this question in a formal setting, because truthfully it is a tie between The Shawshank Redemption and National Lampoon's Christmas Vacation.  I'm not sure what that says about me, yet they both leave me wanting more when I watch them!
3. What is one ambition or goal you have for the next year? 
To really get to know the College.  It is an amazingly diverse and broad institution that undertakes and accomplishes so much.  I took the position here because I understand the power that Arts & Sciences holds for our students, communities, and world at-large.  Finding the resources to ensure each area can be all that it aspires to be remains critical.  There is a lot to learn, yet I look forward to gaining knowledge and connections to the College every day.
4. What is your favorite food? 
My mom's mashed potatoes.  Have yet to find any others that compare, and mine never taste as good!
5. Have you ever had a brush with fame? 
This one is easy.  When I was a little girl Muhammad Ali's mother moved down the street from my family.  One day three other children and I walked down and stood on the street in front of her house with signs that read, "Float like a butterfly, sting like a bee".  In hindsight, it would have been far more effective to knock on the door and say hello, yet we accomplished our mission.  The front door opened and out walked Muhammad Ali, who proceeded to invite us inside for milk and cookies and we spent the entire day with his family.  I still have his autograph and a Polaroid of us with him.  Though his public persona was tough and ego-driven I have truly never met a more real or nicer person in my life.  Oh, and if anyone owns the "B" volume of the 1975 or 1976 World Book Encyclopedia my picture is in it—under "busing".  I was one of the first children bused during Louisville's public school desegregation efforts.