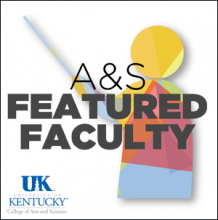 At the beginning of the Fall 2011 semester, we met with all of the new faculty hires in the College of Arts and Sciences. This series of podcasts introduces them and their research interests. Matthew Wilson is an assistant professor in the Department of Geography. He focuses his research on Critical GIS, examining the potential of Web 2.0 technology to improve the lives of Lexingtonians, with broader societal implications.
This work is licensed under a
Creative Commons Attribution-NonCommercial-ShareAlike 3.0 Unported License
.