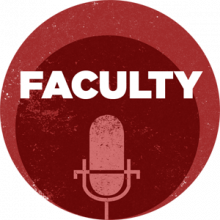 Biology Professor Ashley Seifert describes his job as a scientist and educator at the University of Kentucky as one of the best gigs around. It's hard to disagree. 
Seifert only recently joined UK but he is already making big plans for the research he hopes to conduct. His background is one of a developmental and regeneration biologist meaning he studies creatures—mainly vertebrates—who have the ability to regenerate parts of themselves. 
Through their study, Seifert hopes to not only shed light on how these animals do what they do but learn potential new ways to help people who may be either sick or injured.
In this podcast, Seifert discusses the research he'll be conducting at UK, his goals, the different species of animals he'll be working with, and how being a scientist is one of the best gigs around. 
This podcast was produced by Patrick O'Dowd.

This work is licensed under a Creative Commons Attribution-NonCommercial-ShareAlike 3.0 Unported License.