Leon Sachs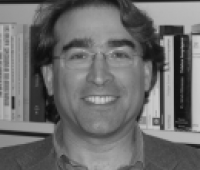 Research:
history and culture of education; history and theory of republicanism; visual literacy; 19th and 20th century French culture
Selected Publications:
Book:
The Pedagogical Imagination: Reading, Schooling and the Republican Legacy in 21st Century French Literature and Film.  Lincoln, NE: University of Nebraska Press, (forthcoming)
Essays & Articles:
"Un Nouveau roman républicain: la forme de l'histoire dans Leçon de choses," La réception critique. Ed. Ralph William Sarkonak. Vol. 6. Séries Claude Simon. Paris: Lettres modernes, 2011.
"Literature of Ideas and Paul Bourget's Republican Pedagogy," French Forum 33.1/2 (Winter/Spring 2008): 53-72.
"La Scientisation des humanités chez É. Durkheim: une leçon de choses humaniste," La Mesure de savoir. Ed. Pascale Hummel and Frédéric Gabriel. Paris: Philologicum, 2007. 539-559
"Finding l'École républicaine in the damnedest of places: François Bégaudeau's Entre les murs," Yale French Studies no. 111 (May 2007): 73-88