Sept. 5, 1950 – Aug. 15, 2021
Dr. Linda Kraus Worley, professor of German Studies and Folklore/Myth in the University of Kentucky's College of Arts & Sciences' Department of Modern & Classical Languages, Literatures and Classics, died after 13-month-long battle with a rare leukemia on Aug. 15, 2021. She died under UK hospice care and with loving friends at her bedside.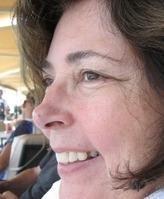 Linda was born in Cleveland to German immigrants Hans and Elizabeth Kraus, who modeled the importance of hard work and dedication to family and friends. Hans was employed at a heating and air conditioning company for nearly 50 years, and Betty worked in the Borromeo College library and as a homemaker. Linda's parents encouraged her to read at an early age and she easily came to love words and stories.
She graduated magna cum laude with a bachelor's degree in English literature at Miami University in Ohio. Her interest shifted to German literature at the University of Cincinnati, where she earned a master's degree in 1975. In part because she wanted to support and spend time with her German grandmother, who lived in Hassfurt, West Germany, Linda took a job with the University of Maryland's European Division, where she taught German classes to members of the U.S. military.
In 1977, teaching German 101 at an education center in Nuremberg, she met Jeff Worley, who was teaching a University of Maryland poetry class in the adjoining room. After their classes, they began to meet at a local pizzeria and began a relationship that spanned 44 years. They got married a few years later in Jeff's parents' home in Sierra Vista, Arizona.
Linda was eager to finish her Ph.D. work with the University of Cincinnati, so they moved back to the United States in 1983, encouraged by Linda's mentor and favorite German professor Jerry Glenn. She earned a Ph.D. in German literature in 1985.
Linda was hired the following year by the University of Kentucky German Department, where for 34 years she taught German literature and a popular course in European fairy tales and folklore. Linda was a star attraction for undergraduate and graduate students, who loved her energetic and innovative teaching style. She won The Chancellor's Award for Teaching Excellence in 1991. Of her many accomplishments and awards and stellar teaching evaluations, one colleague said that Linda seemed to be everywhere at once. She took a genuine interest in her students and after two class sessions knew the name of every student. Even in her larger classes such as European Fairy Tales, she made it a point to learn the names of every student. The UK class rosters provided students' names and their pictures, so Linda was able to personally interact with students even in a class of 200.
"Linda's office door was always open for students, faculty and staff who needed her advice or simply a shoulder to lean on," said her German department colleague and lifelong friend Jeannine Blackwell.
Her students regarded her as a great teacher and role model.
"Her students over the years regarded Linda as a transformative teacher and mentor who filled the room with intellectual verve and witty humor," said Vanessa Plumly, a former student who is now an assistant professor of German at Lawrence University. "She always radiated kindness and compassion and treated students as family."
In addition to teaching, she wrote and published articles on German and Austrian writers. One of the privileges of her life, she stated, was to be part of a group of feminist scholars researching the work of such disregarded women writers of the 18th and 19th centuries, as Louise von Francois and Marie von Ebner-Eschenbach.
Linda became director of Graduate Studies in the department, presented professional papers at conferences in the United States and in Germany, led close to 100 workshops and gave talks to various organizations about teaching and learning styles. She was proudest of her work with Professor Lou Swift, co-founding and developing the UK Teaching and Learning Center. As its first director, she and her staff helped dozens of faculty and graduate students hone their teaching and leadership skills.
Linda also loved traveling to other countries and experiencing new people and cultures. In their eight years together living in Nuremberg and teaching with Maryland's European Division, Jeff and Linda visited many European countries. The Greek island of Samos was a favorite vacation spot; she and Jeff enjoyed spending time with friends Chuck and Ruth Vergara and Craig and Monika Anderson in the village of Kokkari.
Linda also loved swimming, snorkeling and hiking in the woods. In 2004 she bought a cabin near Cave Run Lake, where they enjoyed making a new set of friends and spending time with Jack and Nancy Furlong, another Lexington couple, whose cabin was downhill from the Worleys'.
Nearing retirement, Linda got word that Lexington was now home to a group of Rwandan women refugees who were eager to learn English. Although she didn't know one word of their native language (Kinyarwanda), she managed to teach them some basic English by using pictures and by "acting out," as she called it. After eight months with this group, she took them on a field trip to Lexington's Farmer's Market, where the women were able to buy fruits and vegetable s— in English.
One consistency in Linda's life was taking a genuine interest in everyone she met, from famous scholars to workers at local businesses to neighbors in the Mentelle area of Lexington, where she and Jeff lived. Linda is survived by her husband, Jeff, of Lexington; her brother, John, of Atlanta; two brothers-in-law — Michael Worley of Lexington and Steve Worley of Wichita; a sister-in-law, Joyce Rogers of Tampa; and her beloved and spoiled cats, Annie and Worley.
A celebration of Linda's life will take place this fall at Lexington's Carnegie Center for Literacy and Learning. In lieu of flowers, people may consider donating to the International Book Project, The Carnegie Center for Literacy and Learning or a  local pet shelter.
Tributes from colleagues:
Linda embodied the word generosity, a trait that often seems lacking in academia. Not only was she a generous colleague, but she was also a generous mentor, instructor, administrator and friend. Linda believed in, promoted, and fought for the integral mission of MCLLC within and outside the university. Her energy, enthusiasm and good humor will be sorely missed, as will her candor. Linda was a credit to UK, and we are richer for having had her as a colleague.
To me, Linda incarnates the definition of what it means to be a true humanist. She understood that, as humans, we are all interconnected, and it is valuable to invest time and efforts in establishing personal relationships and promoting all-around inclusivity. Linda took a genuine interest in everyone around her. As is the case of many others, she was one of the first faculty members to invite me out and have a one-on-one conversation about academia and life, too. A simple gesture, yet very meaningful, especially for someone who was new to the department, separated at the time from his family and eager for interpersonal relations beyond academics. An episode that is vividly impressed in my mind occurred later at one party Linda hosted at her house to celebrate two colleagues and friends of ours - Linda was always intent on recognizing the successes of others, never her own. I had to bring my kids along since I couldn't find any other arrangement for the evening. They were the only children there, and Linda went out of her way to find board games, have them play with her cats and keep them entertained, to the point that I was preoccupied she was being distracted from attending to the many other adult guests there! In addition to her cheerful personality, boundless energy, and accomplishments as a skilled academic, it's Linda's inexhaustible kindness toward her fellow human beings that I won't forget. 
Linda was a force of nature. With a larger-than-life personality and deep knowledge of UK systems and history, she guided, advised and amused me through my first years at the university as my faculty mentor. I quickly learned that Linda loved her students, the German language and culture and the career of teaching; she brought a rich vitality and an open heart to her work and life.  In all the world can we find another like her? We cannot.  I mourn her loss and ours.   
Linda was a wonderful colleague and one of the most caring and dedicated teachers I've ever known. She went out of her way to help any student that needed it. UK will miss her dedication, committment and caring.  
What a privilege it was to work with Linda. She helped me to get started at UK and guided me through with grace and humor. I learned so much about her as a teacher and her own work. We had wonderful talks about Austrian literature, teaching, research, and life. I recall fondly the days we spent in Fürsteldbruck, the Bavarian town where I was preparing to lead a study abroad program. My office room was not far from Linda's, where I could hear her in lively discussions with students and colleagues all day. Her kindness and generosity were remarkable, and her sense of style was impeccable. As I told her several times, my mantra is to "be like Linda." I miss her.
In the last email correspondence I had with Linda shortly after her first hospitalization, I wrote to her that we both were lucky to have had a full career doing the things we loved. She agreed. Linda was a great teacher and inspiration to her students.
I miss my friend Linda more than words can say. She was a comforting soul, a kind and generous presence with an amazing sense of humor and self-derision that made sailing through life a more interesting journey. She believed in and inspired everyone lucky enough to have known her.  Her life was always about others and her friendship was a gem amidst it all. She was a model of courage and wisdom, and every lunch and chat I shared with Linda brightened my days. I will forever hold her in my heart as "what was once enjoyed and deeply loved, we can never lose, for all that we love deeply becomes part of us (H. Keller).
Professor Linda Worley was a model teacher: devoted to her students, her colleagues, and her discipline of German Studies. Linda was one of the very first faculty members I knew at UK when I arrived as a young assistant professor in the 1990s. She introduced me to the programs of the UK Teaching and Learning Center, which she directed at the time and which was the forerunner of today's CELT, where I was introduced to her commitment to undergraduate education. She was unfailingly kind and encouraging. We will miss her energy, enthusiasm, and creativity.
Jeffrey N. Peters, Chair, Department of Modern and Classical Languages, Literatures and Cultures
I first met Linda Worley when I was a freshman faculty member at UK. I choose that expression on purpose, since that is really how I felt when I think back on it. Linda spent many a year helping novice faculty members learn the ropes as part of the graduate school Preparing Future Faculty program. My graduate institution did not have such opportunities for its graduate students. As it turns out, that didn't matter, since Linda was more than willing to help this freshman adapt to UK. I learned an amazing amount from Linda. First, I learned that the TLC, the forerunner of CELT, was a boon to faculty, particularly STS faculty, providing moral support, workshops, and scholarship on teaching. Linda had just assumed the position of director at that point, so TLC was in its infancy, but Linda's drive resulted in a robust program for faculty and grad students alike. Second, I learned that Linda was a superior recruiter and so effective at this task, I still suspect she had the power of hypnosis. As I remember, she and I went to lunch to talk about upcoming TLC events, and I came out of the lunch a TLC board member. That experience proved invaluable, if terrifying, as a junior faculty member among some of the most accomplished teachers on campus. But they taught me a great deal not only about teaching, but also about effective collaboration. Third, Linda taught me that knowledge is power. I was part of a cohort of recently hired (over a three year period) STS faculty members. We were at sea in terms of finding our place in a research university. Linda suggested that we form the STS Discussion group. She facilitated a meeting of STS faculty from every college, where we shared how different our DOEs and expectations for promotion were. That lesson that day is perhaps the most important I learned as a freshman and ultimately for my career at UK: transparency is the key to being an effective leader. Fourth, long before alt/ac careers for graduate students were all the rage at the NEH (and elsewhere), Linda had been talking about them for years in her work for PFF and at the TLC. Her efforts made us more flexible and creative in student advising and in our approach to graduate educatation. Last but not least, Linda was a role model for standing on principle, for pushing back when the university seemingly abandons its values. We may not always win the battle, but it is worth the fight for us to speak up and stand our ground. I will miss her dearly and am proud to have known her and called her my friend.
Jeanmarie Rouhier Willoughby