In Memoriam: Nobuko Patton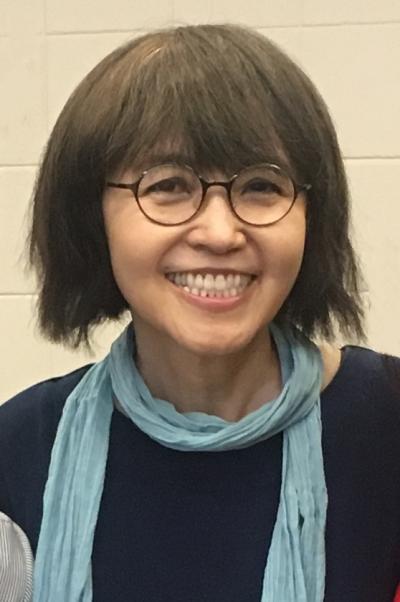 It is with great sadness that we report that our beloved former instructor of Japanese, Nobuko Patton, passed away on August 4, 2018, after a prolonged illness. She is survived by her husband, Nathan Patton.
There will be a memorial service for her at 2 p.m. on Saturday, August 18, at Yuko-En on the Elkhorn in Georgetown, Kentucky: https://georgetownky.com/yuko-en-on-the-elkhorn
After completing the M.A. in Teaching World Languages program at UK, Nobuko became Lecturer of Japanese in the Department of Modern and Classical Languages, Literatures & Cultures in Fall 2012 and remained in that position until she retired in Spring 2017. Prior to this promotion, she had already established herself as an enthusiastic, dedicated, and experienced instructor of Japanese at a number of institutions in the Bluegrass Region, including UK (Fall 2008-Spring 2011, Part-Time Instructor; Fall 2011-Spring 2012, Full-Time Instructor), Berea College (Fall 2009-Spring 2012), and the Bluegrass Community and Technical College (Fall 2006-Spring 2011). 
She was a highly engaging and effective instructor of all levels of Japanese language, combining dynamic lecturing with stimulating learner-centered activities to help students develop language skills and cultural literacy. Once a renowned news anchorwoman for a number of national TV stations in Japan, Nobuko was an electric presence in the classroom and lit up whatever space she entered. She spoke beautifully inside and outside classrooms and powerfully inspired audiences—students and colleagues alike—to learn and work together. In short, Nobuko was long a cornerstone of the Japan studies program at UK, enriching the lives of us all in many different ways.  
Through a variety of professional activities, Nobuko was also actively engaged in the development of Japanese language instruction, with the goal of strengthening friendship between Japan and Kentucky and beyond. For instance, together with three other authors, she published a highly acclaimed Japanese language textbook titled Beginning Japanese: Your Pathway to Dynamic Language Acquisition, in 2011 from Tuttle Publishing, and this textbook became one of the bestsellers in their list of publications. In addition, as the former president (from September 2010 to September 2012) and vice president (from September 2008 to September 2010) of the Kentucky Association of Japanese Language Teachers, Nobuko was instrumental in coordinating and addressing the voices and concerns of Japanese language teachers working in a variety of settings for a wider educational arena of the commonwealth of Kentucky.
The Department of Modern and Classical Languages, Literatures & Cultures has set up the MCLLC Study and Research Abroad Fund. All contributions in her name will honor her legacy by funding a student of Japan studies to study abroad next summer or academic year.
https://uky.networkforgood.com/causes/5137-modern-and-classical-languages-development-gift-fund?utm_source=website&utm_medium=unit_website
We extend our deepest sympathy to Nathan, and will always remember Nobuko's enthusiam, professionalism, and integrity, together with her charismatically beautiful smile.