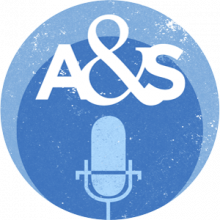 Adrienne McMahan is the Assistant Dean for Student Affairs in the College of Arts & Sciences. Adrienne has worked on everything from advising to special projects. For her efforts in improving the experience for first-year students, Adrienne recently received the A Paul Nestor Award. In this podcast, Adrienne discusses recieving the A Paul Nestor award, as well as details about a recent project she worked on, A&S Wired.
This podcast was produced by Sam Burchett.

This work is licensed under a Creative Commons Attribution-NonCommercial-ShareAlike 3.0 Unported License.