by Erin Holaday Ziegler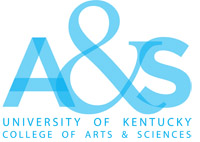 The University of Kentucky College of Arts & Sciences has chosen the following professors as new department chairs: associate professor Deborah Crooks, Department of Anthropology; associate professor Jeff Clymer, Department of English (to begin spring 2012; associate professor of English Marion Rust will be interim chair of the Department of Anthropology for the fall 2011-2012 year); associate professor Karen Petrone, Department of History; professor David Leep, Department of Mathematics; professor Jeanmarie Rouhier-Willoughby, Department of Modern & Classical Languages, Literatures & Cultures; and professor Ernest Yanarella, Department of Political Science.                            
Associate Professor of anthropology Deborah Crooks will be interim chair of the Department of Anthropology for the 2011-2012 year. Crooks focuses her research on understanding how humans engage and negotiate their environments to produce well-being. The biocultural anthropologist is particularly interested in community and household strategies that promote or detract from nutrition security, as measured by child growth.
Crooks, whose interests include nutritional anthropology, livelihoods and food/nutrition security, the political-economy of child growth, the biology of inequality and human adaptability in Belize, Eastern Kentucky and Zambia, combines theory and methods from biological and cultural anthropology to address these issues, using quantitative and qualitative data.
Crooks is currently collaborating with UK associate professor of anthropology Lisa Cliggett on an NSF-sponsored project to examine the relationship between livelihood strategies and food and nutrition security among Gwembe Tonga migrants in Zambia, Africa.
Clymer specializes in American literature, critical race theory and economics and literature. His book, "Family Money: Property, Race, and American Literature," which traces the intersections of racial difference, property rights and legal notions of family in the 19th-century U.S., will be published by Oxford University Press in 2012. 
Rust's areas of specialty include early American literature and culture; 19th-century American women writers; and narratives of the disenfranchised in American culture to 1865.
Her publications include articles and reviews in the William Mary Quarterly, Early American Literature, Novel, The New England Quarterly, Modern Philology and The Journal of American History, among others; the book "Prodigal Daughters: Susanna Rowson's Early American Women," from the Omohundro Institute of Early American History and Culture (University of North Carolina Press, 2008); and editor of Susanna Rowson's Charlotte Temple: A Norton Critical Edition, 2011.
Petrone's primary research interests are cultural history, gender history, propaganda, representations of war and the history of subjectivity and everyday life, especially in Russia and the Soviet Union.
Her new book, "The Great War in Russian Memory" (Indiana University Press, 2011) challenges the notion that World War I was a forgotten war in the Soviet Union. She argues that although the war was not officially commemorated by the Soviet state, it was the subject of lively discourse about religion, heroism, violence and patriotism during the interwar period. This work broadens Petrone's expertise on the culture of the Soviet interwar period, a subject she first explored in her book on Stalinist celebrations in the 1930s, "Life Has Become More Joyous, Comrades: Celebrations in the Time of Stalin" (Indiana University Press, 2000).
Both in the project on World War I memory and in a series of other ongoing projects, Petrone explores issues of gender. She has co-edited a volume of essays in comparative history with Jie-Hyun Lim of Hanyang University in Seoul, South Korea, titled "Gender Politics in Mass Dictatorship: Global Perspectives" (Palgrave, 2011). She is co-writing an article with Choi Chatterjee on the development of gender history in post-Soviet Russia.  In her next project on the Soviet domestic perceptions of the  Soviet Afghan war (1979-1989), she hopes to explore the role of gender in Soviet justifications of and the population's resistance to the Soviet war in Afghanistan.
Petrone is also currently working with Kenneth Slepyan on a textbook project for Oxford University Press, using primary documents to narrate Soviet history from 1939-2000. She is co-editing a book on everydaylLife in Russia with Choi Chatterjee, Mollie Cavender and David Ransel as well. 
Leep's area of research in mathematics is algebra and number theory with a specialization in the algebraic theory of quadratic forms and forms of higher degree. He has published numerous papers in leading international journals, given invited lectures on five continents and has co-authors from five continents, but not the same five. Antarctica still awaits.  Leep has also served in several administrative positions in the College of Arts & Sciences including associate dean, acting chair of political science and acting chair of mathematics.  Most recently Leep's research achievements were recognized by his appointment as a Senior Fellow in the Zukunftskolleg at the University of Konstanz (Germany). 
Rouhier-Willoughby, the director of the MCL Folklore and Mythology minor and Russian Club adviser has spent two winters on sabbatical in Novosibirsk, Siberia, and is currently working on a National Endowment for the Humanities Digital Humanities Start-Up Grant-winning online multimedia critical edition and database, Russian Folk Religious Imagination, for which she is the co-author and project director; an article on "Matrona Moskovskaia: The Development of an Unofficial 'Soviet' Saint;" an article on "The Development of the Holy Spring of Iskitim, Siberia;" and Shughni relative pronouns, a study in deixis and ethnolinguistics.
Rouhier-Willoughby, winner of the Chancellor's Teaching award in 1999, is also author of "Village Values: Negotiating Identity, Gender, and Resistance in Urban Russian Life-Cycle Rituals" (Slavica 2008).
Rouhier-Willoughby has been a professor of Russian, folklore, and linguistics at UK since 1994. Her scholarly specialties include verbal semantics; cognitive linguistics; Russian rituals; Russian folk religion, with particular focus on Siberian folk religion.
Yanarella's primary research interests lie in the areas of critical policy studies (energy and environment, agricultural and ecological policy and national security and arms control), political theory (early, modern and critical traditions), and politics and science fiction. His most recent research grants have involved him in field work on issues of political economy, labor and sustainable cities in Canada.
Yanarella is author of 10 books, 14 book chapters, over 50 scholarly articles and numerous other publications in his field. In recognition for his work, Yanarella received the Arts and Sciences Outstanding Teacher Award, 1993‑94, Chancellor's Distinguished Scholar Award in 1997, the 2009-10 Arts and Science Distinguished Research Professor and the 2010 William E. Lyons Award for Outstanding Service.