Suzanne R. Pucci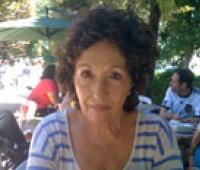 Ph.D., Syracuse University
Enlightenment literature and culture; intimacy in Early Modern Society; theater and Performance Studies.
Selected Publications:
Books
Sites of the Spectator: Emerging Literary and Cultural Practice in Eighteenth-Century France. The Voltaire Foundation, Oxford University, 2001.
Jane Austen and Co: Remaking the Past in Contemporary Culture. Co-Editor with James Thompson, State University of New York Press,2003).
Diderot and a Poetics of Science, Peyre Institute for the Humanities, CUNY Interdisciplinary Series "Reading Plus," ed. Mary Ann Caws (New York: Peter Lang, 1986).
fêtes," Antoine Watteau: Perspectives on the Artist and The Culture of his Time, ed. Mary D. Sheriff (Delaware: University of Delaware Press), 2006, 106-122.
"Tartuffe in Text and Performance 2000: A Blueprint for Collaboration," The French Review, vol 78, no. 4 (March 2005), 22-42.
"Snapshots of the Family: Picture Perfect," in Esthetics of Intimacy/Esthétiques de l'intime. L'Esprit Créateur  (Spring 2004), 68-82.
"Tableau and Tabloid in Marivaux's Le Spectateur français," Yale French Studies, ed. Elena Russo, (1997), no. 92: 149-70.