Veronica Abt Expanded Her Love of Japan Studies Through Education Abroad
By Tatyanna Pruitt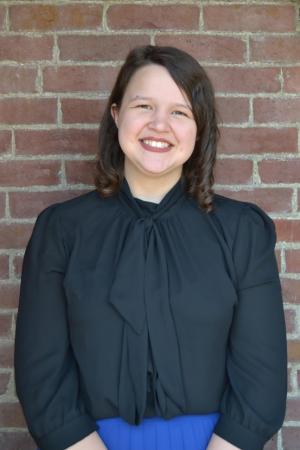 "I'm just happy to come to UK, it was so worth it!" said Veronica Abt, a senior majoring in Modern & Classical Languages, Literatures & Cultures (MCLLC)/Japan Studies track in the Department of Modern and Classical Languages, Literatures and Cultures, with a minor in linguistics. Abt came to the University of Kentucky from Brookline, New Hampshire.
"My older brother is the one who got me interested in Japan, not just the anime, but the Japanese culture as well. Japanese history is so rich and so much longer than America's," Abt said. "During my sophomore year of high school, I knew I wanted to major in Japan Studies when I came to college and that I wanted to be an English teacher in Japan."
Abt grew up in a small town with a population of less than 5,000. While researching Japanese programs for college, she stumbled upon the Japanese programs offered at UK and immediately applied. Within a week, she was accepted and her family drove 18 hours from New Hampshire to go on the campus tour. "While on the campus tour I meet Dr. Inoue, a Japan Studies professor, and he let me sit in one of his classes. After that, I just knew this is where I wanted to be."
Abt wasn't willing to wait until she came to UK to expand her study of Japanese culture, so she applied to high school exchange programs.
"When I was in high school my junior year, I applied to study abroad in a high school exchange program called Rotary Youth Exchange," she said.  Rotary Youth Exchange (RYE) is is an international service organization whose stated purpose is to bring together business and professional leaders in order to provide humanitarian services, encourage high ethical standards in all vocations, and to advance goodwill and peace around the world.
Unfortunately, Abt wasn't accepted for the exchange program, but that experience pushed her to keep trying and led her to find an international exchange program which allowed her and her family to host Japanese students for one month during the summer.
"Just from hosting these children and their chaperones, it inspired me even more to pursue a teaching position in Japan," Abt said.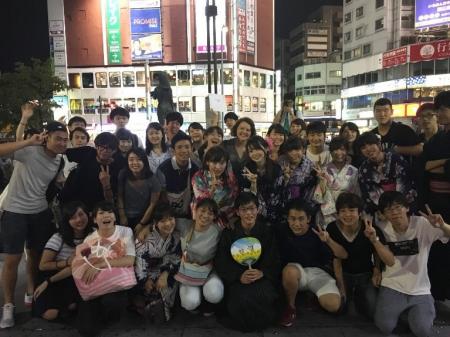 Abt's dream of traveling to Japan came true her junior year of college when she spent a year at Waseda University in Japan as the first UK student to be accepted to the education abroad program.
"Waseda University is in Tokyo and it is one of the top six universities in Japan.," Abt said. "Studying abroad was the best year of my life."
Abt choose the Waseda University program for two reasons, one being the Japanese language program. Most of education abroad programs in Japan conduct their classes in half-Japanese and half-English, but this program conducts all classes in Japanese. The second reason Abt chose the program was because she was going to be the first person from UK to attend.
"I wanted to use my experiences to help the people after me," she said. "I want to inspire students to go to Waseda University."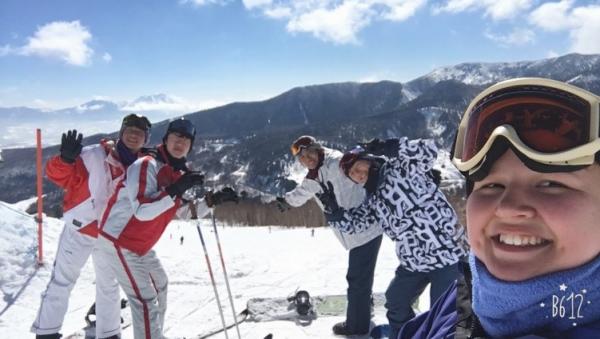 Veronica Abt took a ski trip with the Waseda International Club while studying abroad in Japan. 
While in Japan, Abt made many friends and is still in touch with them, recently reuniting with them in California. Since coming back to the United States, Abt has started working as an Education Abroad Peer Ambassador (EAPA) at the Education Abroad Office to help students interested in studying abroad. Abt also works as a peer mentor for the International Village Living Learning Program where she lives with international students from all over the world and other UK freshmen interested in international cultures and affairs.
As Abt prepares to graduate this May, her goal of teaching English in Japan is becoming a reality - she has been accepted into the JET program in Japan, a Japanese Exchange and Teaching program.
"With knowing English and Japanese, I want to use these skills to help people in any way that I can.," she said. "I want to help the world learn together."