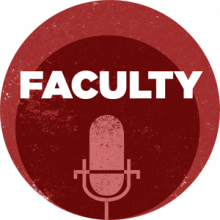 Latin may not be the standard language in everyday conversation anymore, but its use spans well after the fall of the Roman empire. In fact, a visiting scholar will be visiting UK on March 5th to talk about Latin's lasting literary legacy. Dirk Sacré, a professor at the Catholic University of Louvain Belgium, is going to present the talk "A Vast and Unexplored Continent: the Latin Literature of the 18th Century, at noon in room 208 of the Whitehall Classroom Building.
In this podcast, Terrence Tunberg, a professor in the Division of Classics and the Director of the UK Institute for Latin Studies, describes the importance of Latin in modern literature, and a bit about the lecture and Sacré's research. The talk is in honor of the 10th anniversary of the Graduate Curriculum in Latin Studies, based in the Division of Classics in MCLLC. The event is co-sponsored by the Department of Modern & Classical Languages, Literatures & Cultures, the Department of History, and the Department of Philosophy.
This podcast was produced by Sam Burchett and Cheyenne Hohman.

This work is licensed under a Creative Commons Attribution-NonCommercial-ShareAlike 3.0 Unported License.