FOLKLORE & MYTHOLOGY
_______________________________________________________________________________________________________________
Crit Callebs (Eastern Band Cherokee descendant) is a traditional hunter, food gatherer, and fire-tender and lives on the Yakama Nation Indian Reservation. He is completing his Master's Degree at Central Washington University (CWU) in Cultural Resource Management with an expertise in treaty rights concerning Indian hunting and fishing. He served as the Native American Liaison at the Center for Diversity and Social Justice and was a very popular guest lecturer for the American Indian Studies program. Crit is a trainer for the "Since Time Immemorial" tribal sovereignty and history curriculum implemented in K-12 classrooms in Washington State. As an active member of the Northwest Indian Storytelling Association he has been a featured storyteller for the Tseil-Waututh Nation, CWU Museum of Culture and Environment, Colville Tribes Youth "Warrior Camp" and is the 2014 Alaska Spirit of Reading storyteller. Crit is also a professional survival trainer and former instructor for the world renowned Boulder Outdoors Survival School. One of his great passions is teaching youth and adults how to be self-reliant in the wilderness. Using his gift of storytelling, he travels throughout the U.S. and Canada sharing traditional stories, teaching cultural camps and conducting workshops that promote self-awareness, ancestral skills, and Indigenous values.
__________________________________________________________________________________________________________________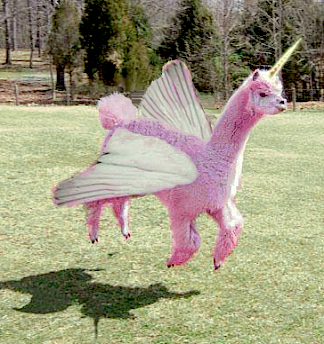 Undergraduate Minor in Folklore and Mythology
The undergraduate minor in Folklore and Mythology is a program based in Modern and Classical Languages, Literatures and Cultures. Our program introduces students to the role that folk culture plays in society and in its artistic and literary traditions. Students study the folklore and mythology of the cultures represented in the department (Ancient Rome and Greece, China, France and the French-speaking world, Germany, Japan, and Russia) as part of their core courses. They also may take related courses in other departments, including Anthropology, Appalachian Studies, English, Linguistics, African American and Africana Studies, Latin American Studies, History, Merchandising, Music, Apparel and Textiles, and Gender and Women's Studies.
For more information, contact:             mailing address:
Prof. James A. Francis                      Department of Modern & Classical Languages Literatures & Cultures
j.francis@uky.edu
1055 Patterson Office Tower - University of Kentucky
1475 Patterson Office Tower              Lexington  KY  40506-0027                                                  
The following members of the Folklore & Mythology faculty have interest and expertise in these areas:
Intersection among folk literature, experimental art, and propaganda and popular culture
Power and the body, sex and violence, spirits of the nights, sexual politics, plantation world, slavery,
colonialism in former French colonies from the Caribbean and West Africa:
Jacqueline Couti
Folkloric Tradition in American & English Literature:
David Wilke
Officers of the Department of Modern & Classical Languages, Literatures and Cultures are:
Contact:
1055 Patterson Office Tower
University of Kentucky
Lexington KY 40506-0027
ph: 859-257-3761
fax: 859-257-3743